Topics
Truth, the sole foundation of belief
Truth, the only bedrock worth building upon, stands as a fundamental principle, glaringly self-evident. It boggles the mind – why embrace falsehood? Yet, staggering as it is, many choose deception. 
Just as logicians wield reason skillfully and arithmeticians tally with precision, here I endeavor to unveil valuable insights – "Guided Calculations," if you will – for the discerning truth-seeker. My aim is to reach every genuine philosopher, the seeker of wisdom, with these writings.
Wisdom herself declares, "He who finds me finds life and gains favor from the Almighty." (Proverbs 8:35)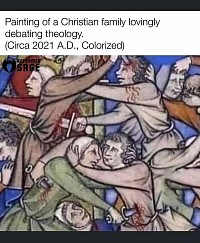 Divisions and schisms
Intrigued by a recent post on a Facebook profile I follow, a thought-provoking image came into view. Although I hadn't yet seen the original post, the reactions of many of the poster's friends were lighthearted, evoking laughter. Curiosity engulfs me as I ponder the intended meaning behind the original post. Should we simply find amusement in it, or is there something deeper at play? Such debates, it seems, are destined to persist without resolution.
Divisions within the body of Christ, undoubtedly, are far from ideal for any sincere follower. Personally, I find such divisions disheartening, although I must admit that I would prefer disunity over embracing grave theological errors. In essence, my stance on this subject is straightforward and concise.
In the future, I may delve further into this topic, exploring its complexities and ramifications. However, for now, this shall serve as a brief reflection on the matter.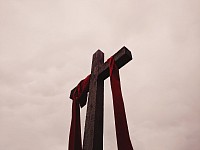 The Undeniable Deity of Jesus
Jesus never shied away from proclaiming His equality with God. When He declared, "My Father is still working, and I am working also" (John 5:17), He was asserting His divine status. He spoke of grander deeds He would perform, ones that would unveil His true identity – granting life and administering judgment (verses 21-22).

Ask yourself, who but God could accomplish such astounding works?
Even as He spoke those words, Jesus was infusing spiritual life into lifeless souls. Consider His words in verse 25: "I assure you: An hour is coming, and is now here, when the dead will hear the voice of the Son of God, and those who hear will live."
In these moments, Jesus unmistakably revealed His deity.